"Hart to Hart" is the eighteenth episode of Sonny With a Chance. This episode aired November 1, 2009.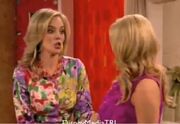 Plot
Sonny convinces Tawni to fire her overbearing manager, not realizing her manager is also her mother. When Tawni fires her mom as a manager, she also fires her mom as a mom. So Tawni goes to Sonny's house and makes Sonny be her maid, which prompts Sonny and Connie (Sonny's mom) to devise a plan to get Tawni and her mom back together. Meanwhile, Nico and Grady try to get past the new security guard Jeff's dummy Walter (who appears to have a mind of his own) so they can use Chad's private bathroom.While Tawni calling the fridge a closet.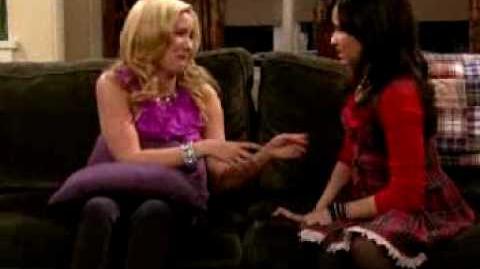 Cast
Absent
Guest Starring
Trivia
This episode was also called "Who's the Dummy?" in some countries and in the promo.
The title of this episode is a reference to the expression "heart-to-heart", which is an intimate conversation.
This episode features the only appearance of Tammi Hart.
This is the first episode where Sonny and Chad do not interact with each other.
In the stills, Tawni is wearing a purple top during the rehearsal of her sketch, whereas in the episode, she has a blue cloth covering her top. This might indicate that the stills were taken before the episode was taped.